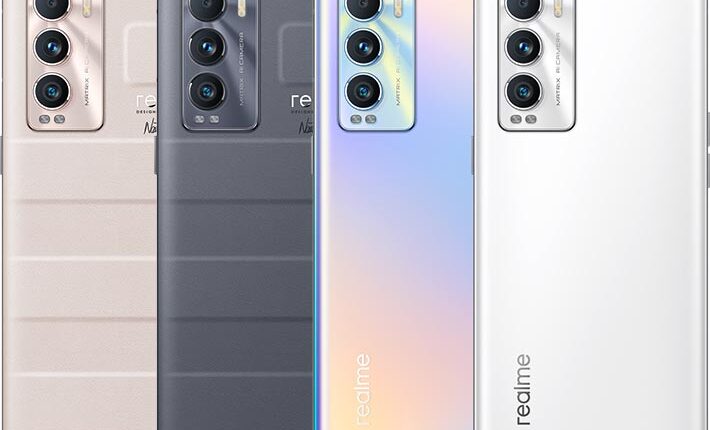 Realme will present the GT2 Master Explorer Edition smartphone
The electronics manufacturer Realme will present the GT2 Master Explorer Edition smartphone with its Android operating system on July 12
Realme has advanced the date of the presentation event of its new flagship, the GT2 Master Explorer Edition, which will take place on July 12 at 8:00 a.m. The Chinese technology company presented in August 2021 the Realme GT Master Edition, with a Snapdragon 778G processor, and the GT Explorer Edition, with the Snapdragon 870 chipset.
The manufacturer announced through Weibo, the equivalent of Twitter in China, the official presentation of what would become the successor of both models, which will be called GT2 Master Explorer Edition. This event can be followed on the company's networks, a space in which the technical specifications of the device will be announced.
As media such as Gizmochina have been able to compile based on data published by Chinese certification sites, such as 3C and TENAA, the GT2 Master Explorer Edition will incorporate a 6.7-inch Full HD+ AMOLED screen with a resolution of 1080 x 2400 pixels and a 120Hz refresh rate.
The camera configuration of the device will have three lenses on the back: two 50 megapixels (MP) for the main lens and the wide angle, and another 2MP for the macro. In addition, it will have a 16MP front lens and will have the ability to record videos in 1080p quality.
The device will also feature Qualcomm's Snapdragon 8Gen1 processor and eight cores that promise speeds of up to 3.2GHz. As for its battery, it will be 5,000mAh with a 100W charge.
The operating system of the new Realme flagship will be Android 12 OS with the brand's Realme UI 3.0 customization layer. In addition, it will also incorporate the user's fingerprint scanning integrated into the device panel.
Weighing 199 grams, the GT2 Master Explorer Edition will arrive in three colors (green, white and brown) and in various configurations of LPDDR5 RAM (6, 8 and 12 GB) and ROM (128, 256 and 512 GB).
M. Rodríguez
Click the link to subscribe free to our news and media group on Telegram: https://t.me/G_ELSUMARIO_News
Source: dpa