Bancamiga inaugurated its first two agencies in the Portuguese state
The executive president of the institution, Ariel Martínez, said that this is a fundamental state for the country's economy and the presence of Bancamiga will help to further stimulate the development of the plains region
Bancamiga took a further step in its planned growth by inaugurating two new agencies in the Portuguese state this week.
According to a statement from the banking institution, it is reported that the branches are located in the cities of Acarigua and Guanare, which will allow customers in the region to get closer to the range of innovative products and services offered by Bancamiga.
"In these spacious, comfortable and new spaces, the institution's staff will be available to meet the needs of customers who will be able to open their accounts in bolivars and foreign currency, as well as learn about the benefits of the Currency Card and the Bancamiga Exchange Desk, which allows you to buy and sell currencies in minutes, without intermediaries and safely ".
The executive president of Bancamiga, Ariel Martínez, described as "very gratifying" that the institution is opening two new agencies in a state "thriving, investor and producer" such as Portuguesa, which opens the possibility of offering to the clients of the region the bank's facilities, which are based on innovation, self-management and better customer service.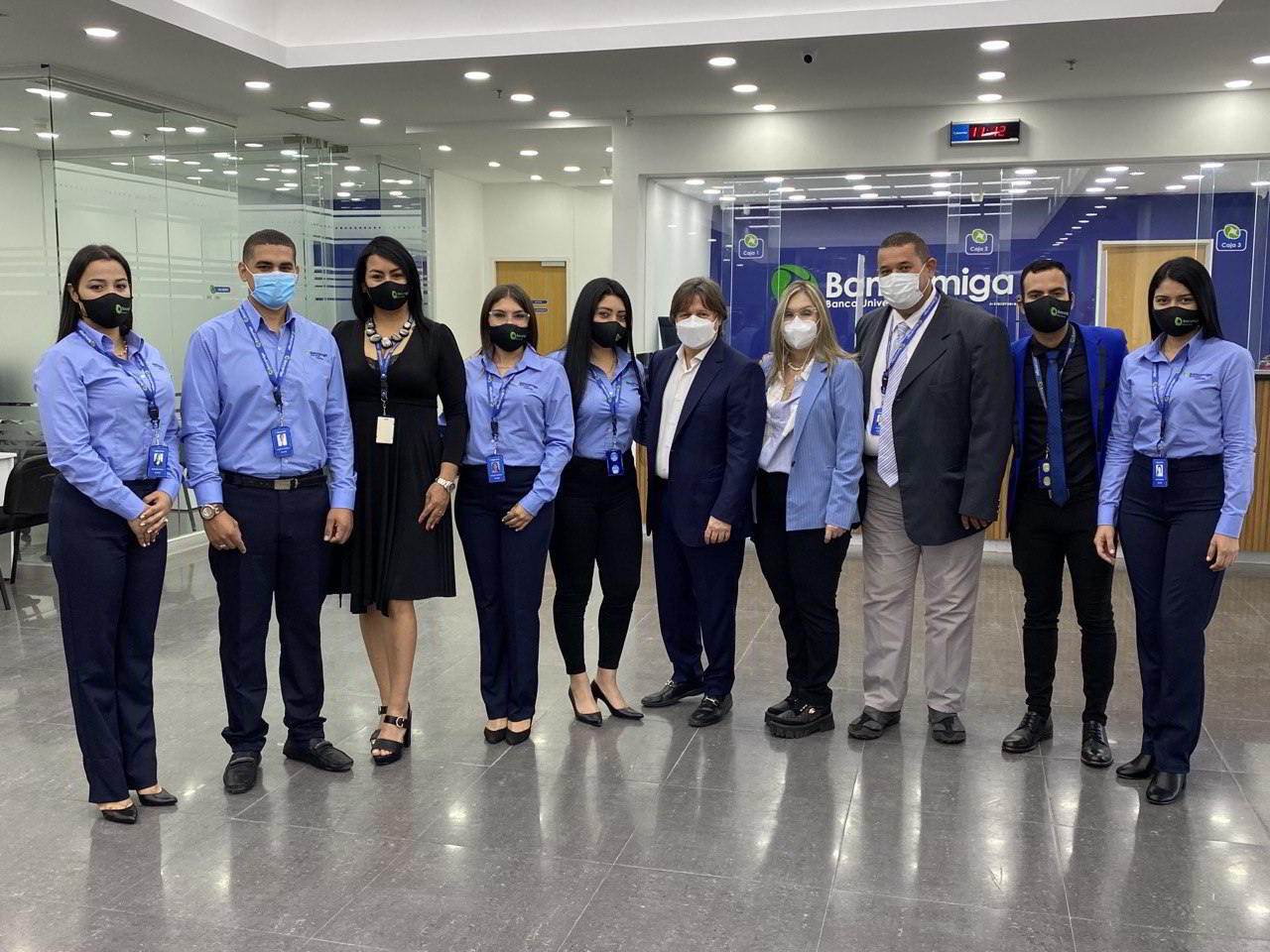 New structure in terms of branches and eight new agencies are coming for a total of 36
"This month we are opening four agencies. Last week we opened our first branch in Porlamar, now two in Portuguesa and soon we will do so in Maracaibo. Then another eight agencies will come for a total of 36 throughout the country, thus forming the first step of the new structure in terms of Bancamiga branches, "he said.
These two new offices are located on Avenida José Antonio Páez, between avenues Eduardo Chollet and Gonzalo Barrios, local PB-01, Plaza Sabana del Llano Mall Ciudad Comercial, in Acarigua, and on Avenida Unda, the main module of the Shopping Center La Arenosa, shops number 53, 54, 55 and 56, La Arenosa urbanization, in Guanare.
Portuguesa is a key state for the country's economy and we are sure that with our presence we can help to further boost its development, creating many opportunities for the area ", added Martínez.
With these branches, the institution takes another step towards meeting its objectives and reaffirms the solid growth of the bank, one of the main ones in the Venezuelan financial system.
The Acarigua and Guanare agencies join those of Bancamiga in Altamira, La Castellana, Chacao, Propatria, Sabana Grande, Cementerio, Palo Verde, Humboldt Park, La Rinconada and Ibarras, in Caracas; Los Teques, Charallave Sur, Santa Teresa del Tuy and Guatire, in the state of Miranda; Maiquetía in Vargas; Galería Plaza, in Maracay (Aragua); Boulevard Plaza and Guaparo, in Carabobo; Puerto Ordaz and Upata, in Bolívar; Puerto La Cruz, in Anzoátegui; Maturín, in Monagas; Barinas, in the state of Barinas; Barquisimeto, in Lara state, and Porlamar, in Nueva Esparta.
With information from Bancamiga