Bancamiga presented a platform to donate to the Cause of José Gregorio Hernández
The parish priest Gerardino Barracchini maintained that Bancamiga has been "an important ally by concretely supporting" the canonization process
Since the beatification of José Gregorio Hernández was announced in Rome in 2020, Bancamiga remains a firm ally in his canonization process. And this Friday it deployed a module on its Internet Banking so that bank customers collaborate with said Cause.
It is an easy and fast mechanism, customers only have to enter Bancamiga en Línea and through the module with the figure of the so-called Doctor of the Poor make their donation.
For those people who are not Bancamiga clients and are interested in supporting the canonization, they can also do so safely at www.bancamiga.com.
The parish priest and rector of the Nuestra Señora de La Candelaria sanctuary, Gerardino Barracchini, said that the office of vice postulation has been working on different initiatives related to the process, which require financial resources.
He mentioned activities such as the musical Las cartas de JGH, exhibitions at JGH's house, preparation of the relics of the second degree and their dissemination material, payment of the staff of the vice-postulation office, as well as the legitimate commitments that are necessary in Rome.
As part of the process that is being carried out for his canonization, at the end of May it is expected to have the appointment of the two medical experts who will be part of the medical commission, which "is the first step in the miracle file."
"The medical commission is the one that defines the path that the file of the alleged miracle will take. If everything goes well, the positive votes are received and the doctors unanimously have no way of explaining the alleged miraculous event, we will go to the meeting of theologians whose purpose is to study how the invocation was made".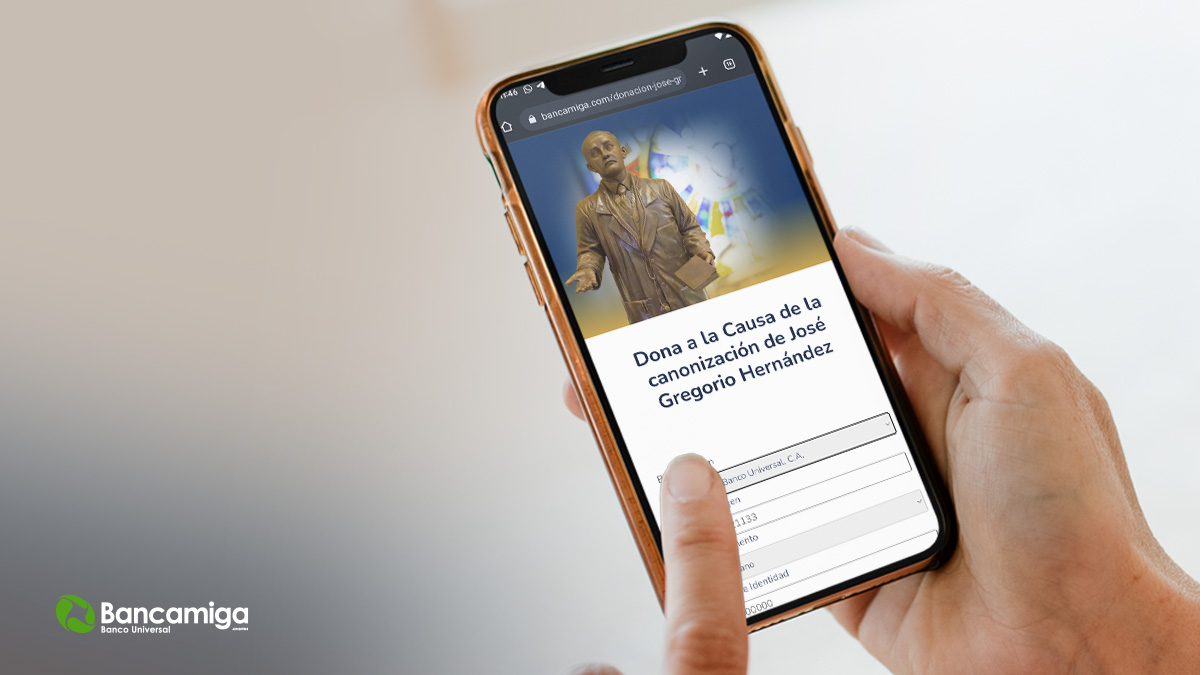 "We have always felt support and closeness to initiatives related to canonization. The Sanctuary of La Candelaria and I, as vice postulator, am deeply grateful to Bancamiga and to all those who have been involved in this beautiful task, which has to do with our name. Reaching the sanctification of JGH will be the crystallization and the desire that Venezuelans have had in their hearts for many years," he added.
In this process, Bancamiga also accompanied the Nueva Ruta del Beato in July of last year, a family walk that started from the Nuestra Señora de La Candelaria church in Caracas. During the tour, the image and relics of José Gregorio Hernández were transported, with the purpose of distributing blessings so that union, love and prayer prevail on the path to his canonization.
With information from Bancamiga
Visit our news channel on Google News and follow us to get accurate, interesting information and stay up to date with everything. You can also see our daily content on Twitter and Instagram